Warning
: Illegal string offset 'id_wrapper' in
/home/u886084127/domains/idealalter.com/public_html/wp-content/plugins/adm-thor-builder/core/helper/shortcode.php
on line
1485
Warning
: Illegal string offset 'id_wrapper' in
/home/u886084127/domains/idealalter.com/public_html/wp-content/plugins/adm-thor-builder/core/helper/shortcode.php
on line
1493
Why Adwords Management
Everyone knows Google gets tons of traffic, regardless of what your website is about. Google ads offers an opportunity to kind of skip the line straight to the top of Google, but you have to 'pay to play.' This is where IDEALalter comes in. Increase your search engine visibility and get immediate results with IDEALalter Agency's PPC management services for Google Ads (and a little bit of Bing:).  Yes SEO should be a part of every businesses plan, local seo is a longer term process whereas google ads provides leads day one.
How is Our Marketing Approach to Google Ads Different?
Transparency in Work
Our Ads Management Agency Chicago has an expertise in creating cross–platform ads to reach the right audience and maintain transparency in our work. Our agency offers the best seo and  PPC management services to our clients and renders effective solutions for Google search ads, Google Discovery and remarketing.
Effective Services
We believe in delivering quality google ads work to our clients and thus offer full-service management for pay-per-click (PPC) campaigns which encircle design, ROI Analysis, management, conversion tracking and optimization. Apart from this, IDEALalter PPC management services begin with a thorough understanding of your unique challenges and PPC budget before actually starting a campaign. We listen, learn and then propose a google ads solution to meet your goals. We start our work only if you are 100% satisfied with the budget-related discussions. You can elect to move forward with the pricing and plan that fits your budget.
We are Awesome at Ongoing Optimization
Our Adwords management agency services means bring the right kind of traffic to your site, and thus we are experts in converting leads into online sales. We help you to increase your sales by optimizing ads and the user experience on your website. Our google ads marketing strategies are so effective that it only attracts the right sort of traffic and thus help you in achieving your desired goals.  We take a similar approach when it comes to our local seo.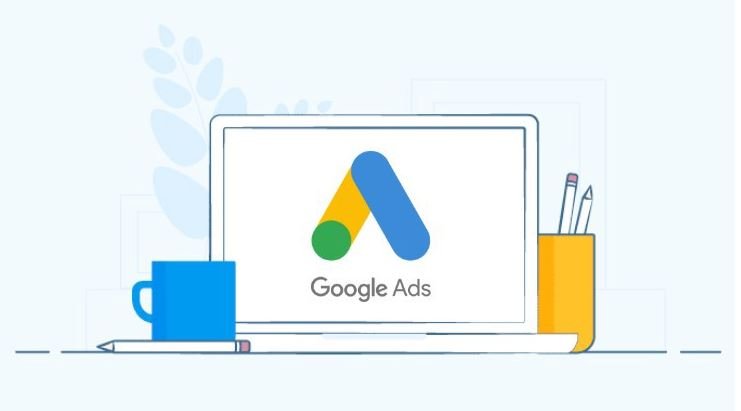 Our management will help you in getting real value from your Google Adwords Campaign by:
Analyzing the Ads Competition
Our main target is to analyze the current competition and latest local market trends to establish high converting paid ads for your growing business. Determining the competition can help you in surpassing and outlasting your competitors.
Marketing Eye–Catching and Engaging Ads
Our Google Ads Management Agency believes in making interesting and eye – catching ads so that the accurate message can be conveyed to the public. Our attention-getting ads entice users to click and take actions.
Creating Targeted Ads for Google Properties
Our Google Adwords Specialist always engages in creating high-converting ads and landing pages that allow you to line up your offerings with your client's geography, interests and, demographics. Our keywords help you in generating the traffic that is actually related and beneficial to your business.  We use the word 'intent' a lot around here when it comes to targeting specific keyword queries.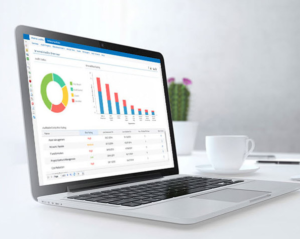 Tracking the Google Ads Progress
It is critical for us to track the progress of your campaigns to know whether we are moving in the right direction or not in your google ads program.  That is binary, we are either getting better or wasting your time… Our Adword Agency always analyzes the important aspects of the advertising management and tracks the performance. Moreover, we keep making essential improvements that can help us in achieving our targeted success.
Ad Optimization
Our adwords specialists in Chicagoland schedule A/B testing on a regular basis to determine and optimize clicks, budget, targeting and other important aspects related to the ads management. All this optimization and analysis are done to enhance the ROI aggressively which in turn helps to grow your business at a faster rate.
Frequent Meetings and Campaign Updates
Organizing meetings and updates on a regular basis is one of our important Google Adwords Services Chicago. We usually schedule meetings with our clients to know their expectations and feedback. Our dedicated and professional team is readily available to chat with our clients either on Zoom or phone to discuss the crucial elements like budget, campaign process, traffic stats, etc. These regular meetings will help us and our clients keep informed and keep achieving the best results for google ads.
Why Choose IDEALalter for Ads Management?
No Long – Term Management Contracts
At IDEALalter, we don't insist on locking you into a long – term google ads contract. Try our Google Adwords management services and stay with us only if you like our working style and results. We will always go an extra mile to make our clients happy, but we will never force you to stay. Our outcomes are the best in the market and that's why we hope to build a long-term relationship.
We are Accountable to Our PPC Services
IDEALalter delivers. Our PPC management agency in Olympia Fields services provides you with solutions  and content to build your business and takes full responsibility for our results. We will always give you full control over the ads campaign and will work according to your suggestions and our past experiences. During our monthly meetings, you will be updated on exactly what is going on in each campaign (seo & ppc) and how much progress we have made to date. We take full responsibility for our google ads work and will never let you down.